Williamson News
---
A Grand Lady Has Left Us -
Josephine Turner ("Mammaw" to
many
) has made her long-anticipated journey home to be with her Savior. Mammaw was an inspiration to all of us with her strength and devotion. She lived the final years of her life in a situation that most of us would do anything to avoid, but she maintained her dignity, and utilized that situation as an opportunity for outreach and witness of her faith.
We will miss her, but we rejoice at her homecoming!
Click on the photo for photographs from Mamaw's funeral.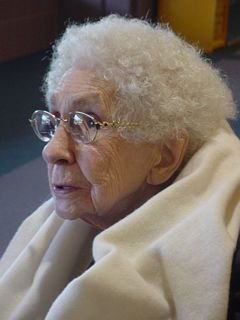 ---
Cindy's "New" Van -
Here's a picture of the current condition of Cindy's new van. Well, it
is
2 1/2 months old.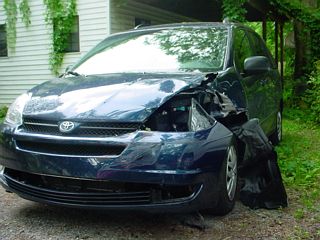 ---
Krista's Final Soccer Games of the Season -
We got out to Redoubt soccer fields to watch Krista play the final two games of her season on Saturday May 1, 2004. She's quite a good player. Click the photo below to view the album.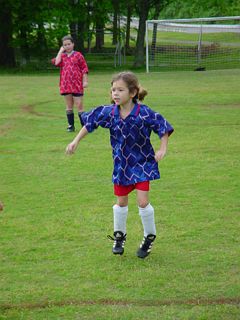 ---
Chase Displayed his Kindergarten Progress -
Chase gave the family an exhibition of his progress in kindergarten at Ernie and Lynda's last night. Lynda has been participating in Chase's home-schooling, and last night he demonstrated excellence in the fine motor skills, geography, Spanish language, and music she has been teaching him. Here he performs a song on the recorder.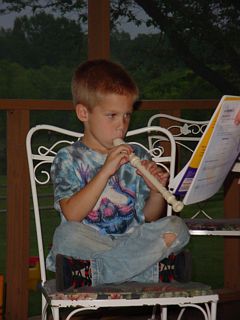 News about the extended Williamson family.
Send me an
email
if you want to participate in posting news to this site.
---
News Archives
12/01/2003 - 12/31/2003
01/01/2004 - 01/31/2004
02/01/2004 - 02/29/2004
03/01/2004 - 03/31/2004
04/01/2004 - 04/30/2004
05/01/2004 - 05/31/2004
06/01/2004 - 06/30/2004